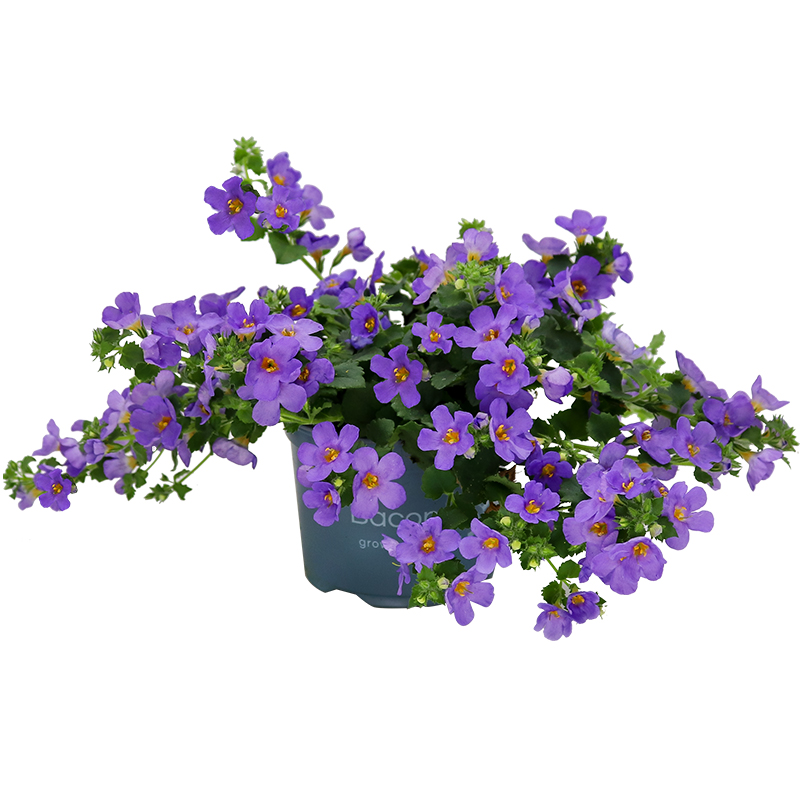 I love to bloom. I can bloom all summer long, from June until the frost arrives. If you remove my faded flowers´ I will shed new ones. I am an annual plant and can be planted in either pots or flower beds. I thrive best in direct sunlight. My soil needs to remain moist but do not overwater me. Oh and don't water me directly on my leaves. I am a plant made for outside. I promise that if you look after me, I will add colour to your garden, patio or terrace all season long. You can find me in two different sorts, Bahia and snowflake. I have large flowers as a Bahia and smaller flowers as a snowflake.
Available from week : 16-23
Packing info for Danish CC
You can find me in a pot size 10,5cm.